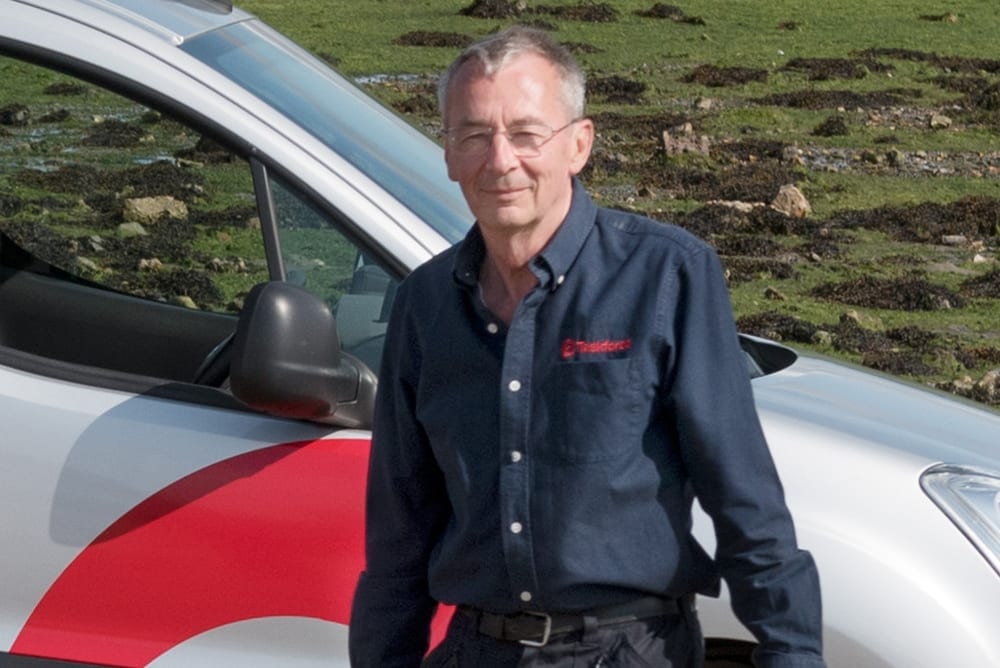 Matthew Bowns
The team are led by senior engineer Matthew Bowns. Originally a professional yacht skipper, he developed a career running a National commercial property maintenance company repairing and refurbishing buildings such as shops and banks – where trustworthiness and reliability are absolutely essential. He still has some involvement with that business, but seventeen years ago he left to set up Taskforce, giving the same exacting standard of service focussing on customer's homes, over area of about 10 miles around Emsworth. He is, of course, gas qualified.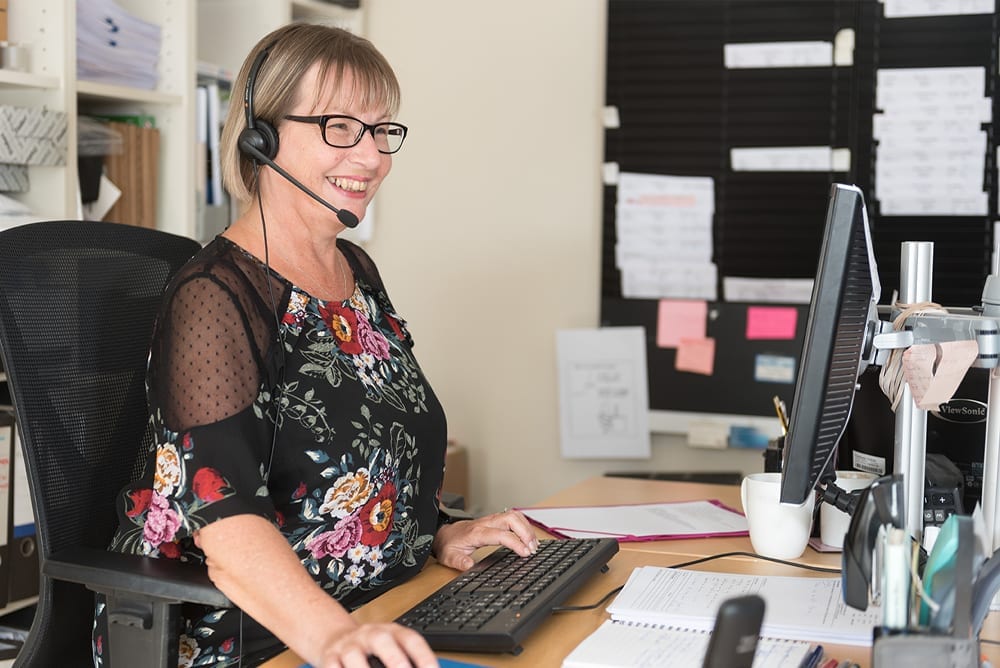 Carla Bateman
Carla Bateman is our office manager, running the business on a day to day basis and managing the finances. Very often, if you call us, you will speak to Carla who (usually!) knows everything that is going on. She also knows a considerable amount about heating and plumbing faults and can often advise on the best course of action, sometimes giving advice that can fix a problem, with no need for any other intervention.
Carla is also involved in running PCB Building and Decorating with her husband Paul. They are very often able to do associated work and larger jobs such as fitting bathrooms and kitchens.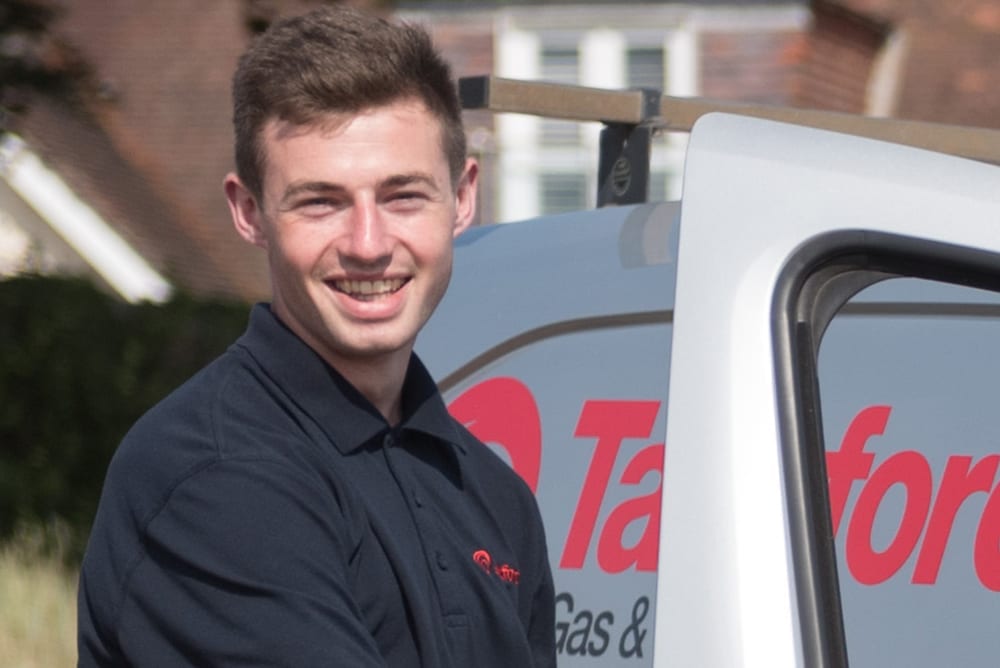 Dylan Taylor
Dylan Taylor is our full time heating engineer and plumber. Originally trained by us, he is highly qualified and very skilled. His experience and knowledge of pipework and system faults often stands us in good stead when tackling the more difficult problems. Customers are often impressed by his determination to complete jobs on time, and his ability to explain clearly what is needed. Jargon is something we all try to avoid! Dylan is our boiler installation specialist. We are all in awe of his ability to produce perfect pipework. His gas qualification is augmented by an unvented cylinders qualification giving us the ability to fit and repair these.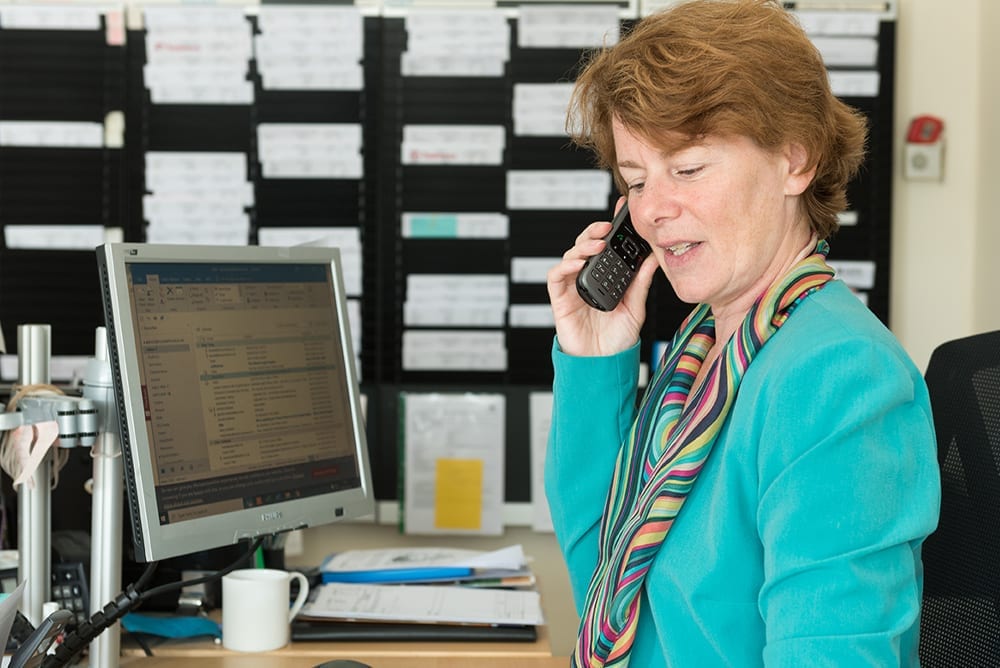 Rachel Bowns
Rachel Bowns (who is married to Matthew) now takes a part time role in helping run the office. She spends much of her time in London as a director of a large Estate Agency firm. However, if you speak to her, you will find that she has an encyclopaedic knowledge of the heating and plumbing trades.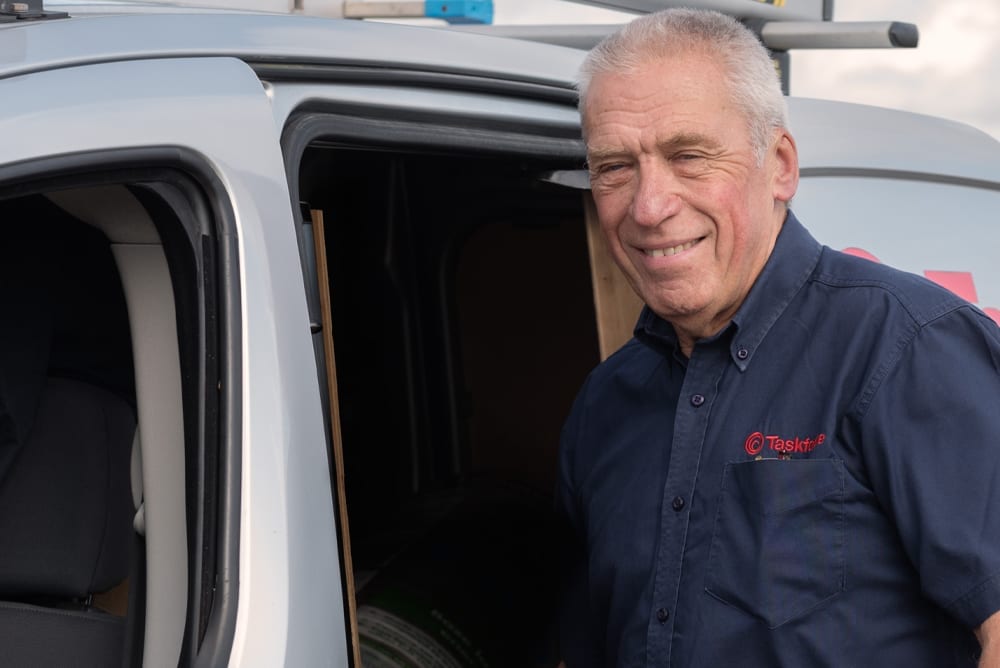 Robert Lineham
Robert Lineham is our very experienced part time heating engineer. He helps with both our boiler installations and our maintenance and repair work, allowing us to be flexible and always have enough 'hands' available no matter how busy we are. He has been in the industry for a long time and we often find that his experience gives us the answers to problems that we might otherwise struggle-with. He is also a first rate sailing race officer and trainer – so if that is what you need……..!
Additionally …
We also have several specialists on call to help, such as Chris Cox, our Alpha boiler expert and Brenn Clinton, our first class electrician.
Our own staff, in combination with PCB and our outside specialists make us very flexible and able to tackle a very wide range of jobs. If you are not sure, just ask and we'll let you know whether we can do it!
We deal with many manufacturers….

Nice to have hot water
"… a big thank you for the new boiler. Nice to have hot water 'on tap' again so to speak! "
Mr B, Purbrook
Thanks for the good service
"Thanks for the good service. I have already recommended you to others needing your services."
Mr J, Bedhampton
Continued help and support
"Thanks for your continued help and support."
Mrs C, Emsworth
The engineer was fantastic
"I just wanted to say that the engineer was fantastic and we will happily reuse your services."
Mr M,  Waterlooville
I'm not paying huge bills for heat I don't need
"With your advice, it's good to know that I'm not paying huge bills for heat I don't need."
Mrs R Southbourne
You have been a great company
"You have been a great company to deal with over the years …"
Mr M  Havant
Prompt and efficient response
"We greatly appreciated Matthew's prompt and efficient response to our call out request."
Mr F Emsworth
It was your letter that made all the difference
"It was your letter that made all the difference and saved me £600+. Thank you so much."
Mrs E, Bosham
Thank you for your help
"Thank you for your help. It has already been useful."
Mr & Mrs L, Emsworth
Many thanks to Robert
"Many thanks to Robert for his helpfulness in answering our questions and friendliness."
Mr & Mrs Smith, Emsworth
Many thanks to the young guy
"Many thanks to the young guy who did the work; very clean and polite."
Mr B Clanfield
We are very grateful to Dylan
"We are very grateful to Dylan for his help and welcomed his cheerful, efficient and profession attitude."
Mr and Mrs F, Emsworth
Thank to the team
"Just today the new boiler installation looks fab – thank to the team."
Mr A, Milton
Thank you for your very prompt response
"Thank you for your very prompt response to my problem with the boiler."
Mrs B Bedhampton
Thanks for coming at short notice
"Thanks for coming at short notice …"
Ms J, Emsworth 
We thank you or your prompt assistance
"We thank you for your prompt assistance with our boiler problem, please find cheque enclosed."
Mr and Mrs R, Emsworth
We thank Matthew very much
"I would further like to add how appreciative my wife and I were of the service provided. It would not have been very pleasant for us to celebrate Christmas without any heating and we thank Matthew very much indeed for coming out to us on Christmas eve."
Customer, Hampshire
Customer from Clanfield, Hampshire
"I reported a radiator leak, with risk that the ceilings below would be damaged. Taskforce attended within 3 hours…"
Customer from Clanfield, Hampshire
Mr T, Havant, Hampshire
"Taskforce were able to attend within 2 hours, do a temporary fix and return a few days later to fit a new boiler part…"
Mr T, Havant, Hampshire

News and advice
neilphil
Are your radiators heating up when your system is switched to hot water only? This is a common problem which not only leaves you very hot, but is a waste of our (now very expensive!)
neilphil
We are often asked to give a view on whether it is time to change an older gas boiler and whether a new gas boiler will be a more energy-efficient way to produce heat. There
neilphil
Are there problems with your gas cooker or Gas hob? Here are some tips on what to do: The most common problem is the ignition failing on a hob. This sounds as if it may