Does my boiler need servicing?
We are often asked whether it is necessary to service boilers. The short answer is – "Yes"
Boilers run more efficiently and are safer with regular inspection and servicing. They are also much less prone to breakdowns.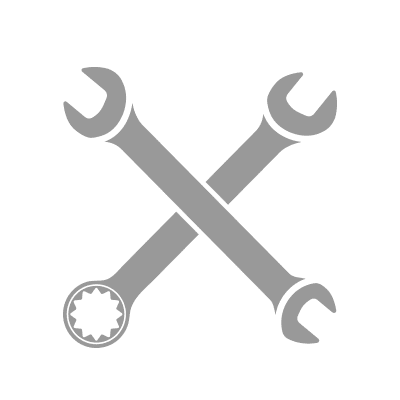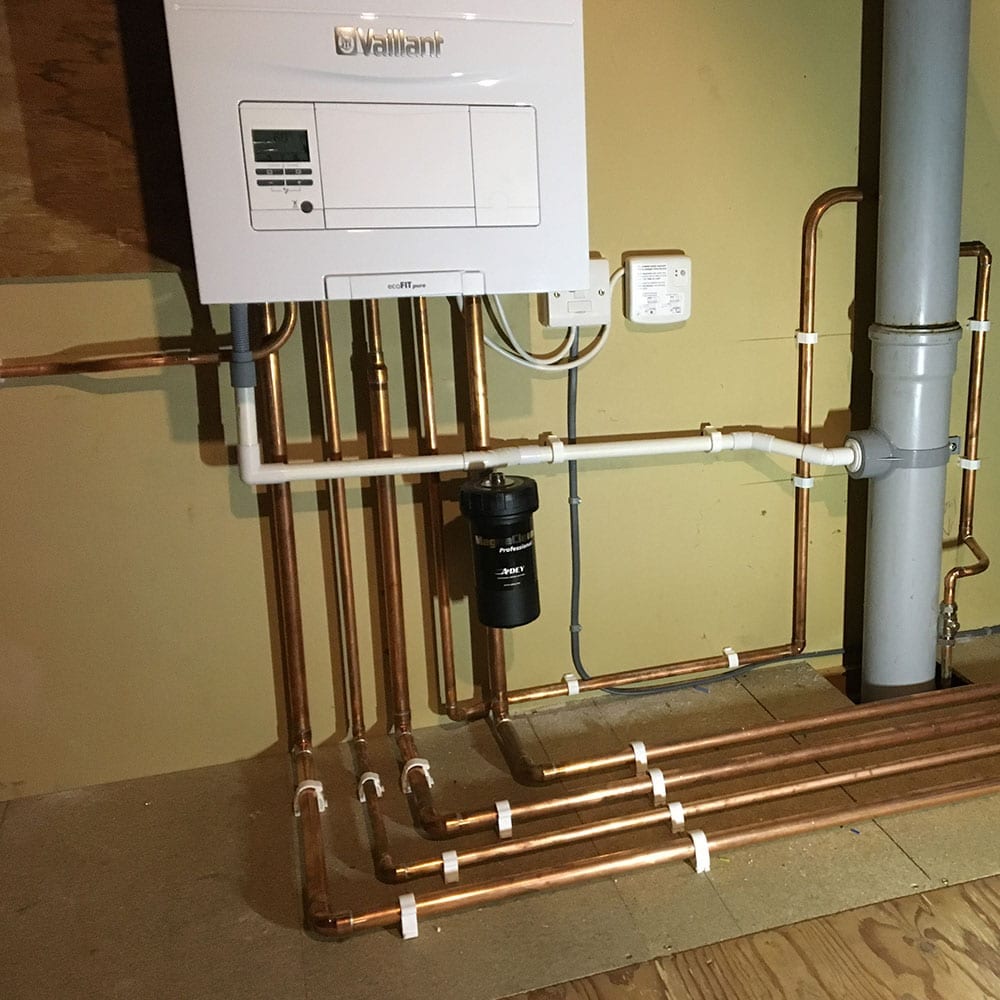 For the last few years, all new boilers have been high efficiency condensing boilers.  These are much more efficient – but only if they are set up correctly. We often find that they need adjusting during a service both to ensure that they continue to run, but also to get the maximum efficiency. And, with gas costing more and more, this has become very important. The other vital action during a condensing boiler service, is to check the condensate trap is clear. If this fills with debris, the boiler may either stop working – or flood.
Older boilers also get less efficient as they become dirty inside. We often see the end result of lack of servicing, the boiler starts to burn badly, with a yellow flame and very quickly the main heat exchanger can clog up with soot. This is a long tedious and costly job to clean. The service will also spot an incipient problem such as a thermocouple starting to fail. These problems are better sorted out while the boiler is still working, rather than on a cold Saturday night in November!
All gas-burning appliances can be dangerous. A regular competent service ensures that the boiler is working safely, that it is not producing too much Carbon Monoxide and that the flue gasses are going where they should – out of the flue!
A boiler that is under warranty only keeps it's warranty if it is serviced regularly – according to the manufacturer's instructions (normally, this is a yearly service).
It is vital to ensure that the person maintaining your boiler is qualified, experienced and competent. At the very least they should be Gas Safe registered – this is a legal requirement – but also they should have a wealth of experience and knowledge to spot problems and potential problems during the service. We would normally recommend servicing during the summer/autumn so that the boiler is ready for the winter when it will start to work harder.
It is important to develop a relationship with a heating company. If you use the same company for your servicing, alterations etc; when you urgently need them they will come – and come quickly, sending the most appropriate person to cope with your problem.
If you think your boiler is getting due for a service, talk to Carla or Rachel on 01243 370880 or, if you would just like to talk about your boiler or heating system, just call us and one of our engineers will be happy to call you back.
We deal with many manufacturers….

Nice to have hot water
"… a big thank you for the new boiler. Nice to have hot water 'on tap' again so to speak! "
Mr B, Purbrook
Thanks for the good service
"Thanks for the good service. I have already recommended you to others needing your services."
Mr J, Bedhampton
Continued help and support
"Thanks for your continued help and support."
Mrs C, Emsworth
The engineer was fantastic
"I just wanted to say that the engineer was fantastic and we will happily reuse your services."
Mr M,  Waterlooville
I'm not paying huge bills for heat I don't need
"With your advice, it's good to know that I'm not paying huge bills for heat I don't need."
Mrs R Southbourne
You have been a great company
"You have been a great company to deal with over the years …"
Mr M  Havant
Prompt and efficient response
"We greatly appreciated Matthew's prompt and efficient response to our call out request."
Mr F Emsworth
It was your letter that made all the difference
"It was your letter that made all the difference and saved me £600+. Thank you so much."
Mrs E, Bosham
Thank you for your help
"Thank you for your help. It has already been useful."
Mr & Mrs L, Emsworth
Many thanks to Robert
"Many thanks to Robert for his helpfulness in answering our questions and friendliness."
Mr & Mrs Smith, Emsworth
Many thanks to the young guy
"Many thanks to the young guy who did the work; very clean and polite."
Mr B Clanfield
We are very grateful to Dylan
"We are very grateful to Dylan for his help and welcomed his cheerful, efficient and profession attitude."
Mr and Mrs F, Emsworth
Thank to the team
"Just today the new boiler installation looks fab – thank to the team."
Mr A, Milton
Thank you for your very prompt response
"Thank you for your very prompt response to my problem with the boiler."
Mrs B Bedhampton
Thanks for coming at short notice
"Thanks for coming at short notice …"
Ms J, Emsworth 
We thank you or your prompt assistance
"We thank you for your prompt assistance with our boiler problem, please find cheque enclosed."
Mr and Mrs R, Emsworth
We thank Matthew very much
"I would further like to add how appreciative my wife and I were of the service provided. It would not have been very pleasant for us to celebrate Christmas without any heating and we thank Matthew very much indeed for coming out to us on Christmas eve."
Customer, Hampshire
Customer from Clanfield, Hampshire
"I reported a radiator leak, with risk that the ceilings below would be damaged. Taskforce attended within 3 hours…"
Customer from Clanfield, Hampshire
Mr T, Havant, Hampshire
"Taskforce were able to attend within 2 hours, do a temporary fix and return a few days later to fit a new boiler part…"
Mr T, Havant, Hampshire

News and advice
neilphil
Are your radiators heating up when your system is switched to hot water only? This is a common problem which not only leaves you very hot, but is a waste of our (now very expensive!)
neilphil
We are often asked to give a view on whether it is time to change an older gas boiler and whether a new gas boiler will be a more energy-efficient way to produce heat. There
neilphil
Are there problems with your gas cooker or Gas hob? Here are some tips on what to do: The most common problem is the ignition failing on a hob. This sounds as if it may