One of the most common problems we encounter is a leaking radiator.
Radiators can leak from their valves, from the valve connection into the radiator, from the blanking or vent plugs at the top, or simply through the steel when they corrode.
If you have a leaking radiator the first thing to do is to try to catch the water with a tray – or at least to put a towel under it.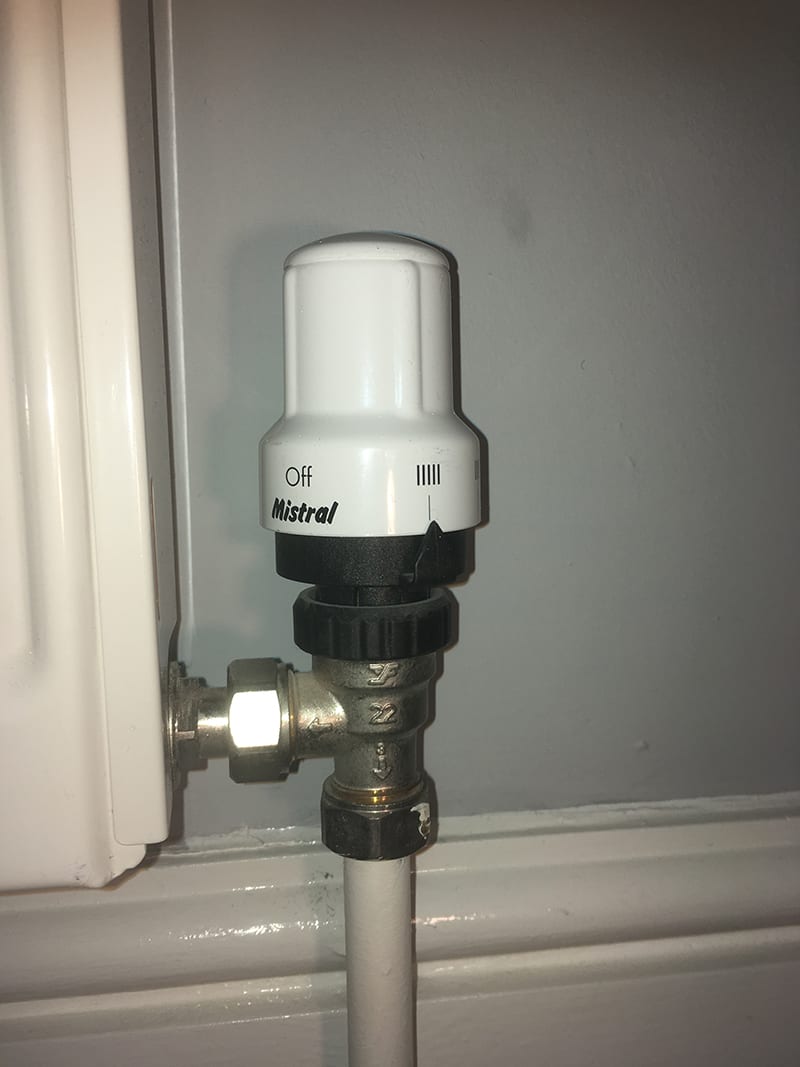 Then turn off the thermostatic or wheelhead valve. This is the one that you would normally use to control the radiator. Turn this fully clockwise.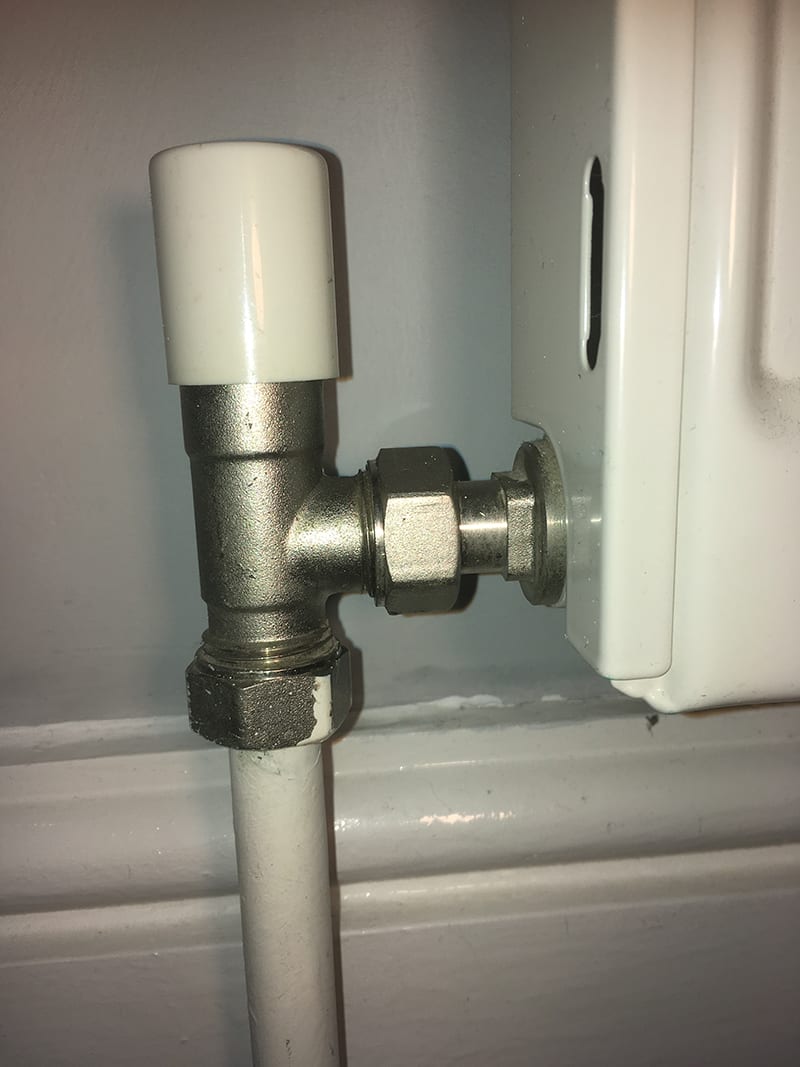 Next turn off the valve at the other end – the 'lockshield' valve. This is usually not quite so easy as it may well have a plastic cap that will need to be unscrewed or (firmly) lifted off. A spanner or pliers will often be required to turn the valve – again clockwise.
Unless the leak is on the nut at the bottom of the valve where it connects into the pipe the pressure in the radiator will slowly drop and the leak will slow and stop – although this may take a while.
If, however, the leak is on the nut below the valve, this will not stop the water. With a pressurised system (there is a pressure gauge somewhere – usually near the boiler), the pressure will slowly drop and the water will slow down. If the system is not pressurised (there is a heating header tank in the loft) you will need to isolate the header tank and drain some water out of the system – often a job for a heating engineer so unless you are confident call us quickly!
When radiator leaks are on the valves or other connections these can usually be remedied fairly quickly and easily, but if there is a leak on the steel this is usually due to corrosion and in any case a new radiator will be needed.
As always, don't hesitate to call us for advice or help.
Matthew

We cover southern parts of Hampshire and West Sussex. Get in touch here, or call us on 01243 370880.